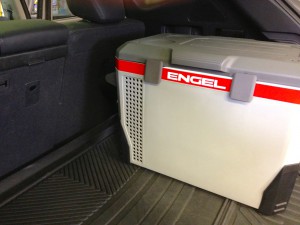 I replaced my KoolaTron with this Engel MR040 AC/DC Fridge/Freezer.
Did some testing re power draw, noise, etc. before I committed to dedicated wiring.
I ultimately added dedicated 12 Volt line(s) from trailer and vehicle battery to power the Engel as efficiently as possible. Vehicle battery has priority when engine is running.
I also buried a 110 Volt setup for when AC is available.
The Engel will live in the back of the Santa Fe. We found that to be the best place for access during camping, based on how we ended up using the KoolaTron during our 2 week trip last summer.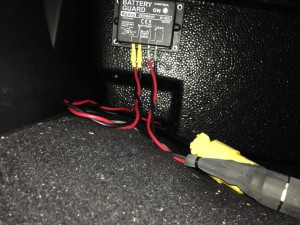 I added a low voltage protect at the fridge end so that battery and fridge are protected.