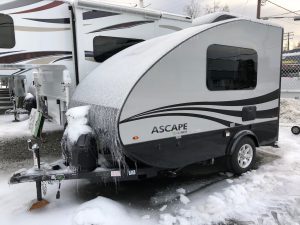 First look just after a freak ice storm.
While the ProLite Suite was an excellent entry into camping by trailer after some time without the GMC Motorhome, it was missing some comfort and amenities.
I looked on occasion but never found anything that was suitable until I ran across the Ascape.