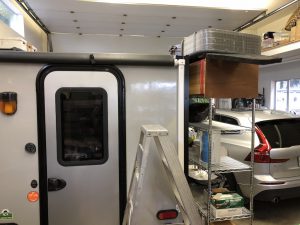 First challenge was to get the AC unit removed. Removal of trim etc. was pretty easy.
Actually removing required some extra thinking as muscling things is pretty limited these days.
A sturdy metal shelf was called on to give us a platform even with top of trailer. Using towels, boards, etc. the AC unit was juggled onto the shelf. Reverse procedure was applied to put unit onto some cupboards, it's maybe forever place until deciding to sell it.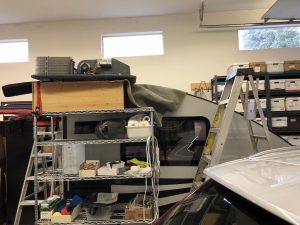 It looks a bit more precarious than it was actually was.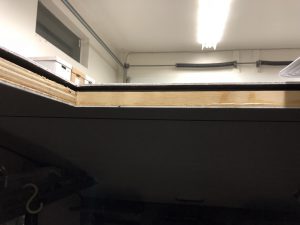 Seems that after removing the AC unit the roof had some freedom to reshape itself.
The black "strip" is actually a gap created as the metal roof had room to flex some.
The plan is to apply some glue to make the gap disappear before applying the fan trim.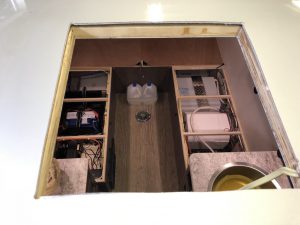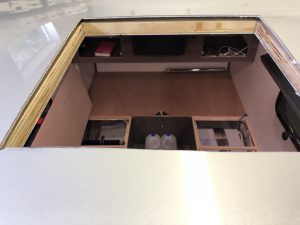 After the construction glue treatment… looking good!